The State of Tennessee is Requiring Masks To Be Worn In Public. Please Wear A Mask When Attending Trapped Escape Game.
Haunted Cabin Escape Room
Will You Make it out Alive?
Escape the Ghost and Grab a Fortune!
You've heard stories about moonshiners, and maybe you've even met some. There is one moonshiner you've never met and you never want to — old man Ramsey who lived deep in the woods of Sevier County. He died and left a fortune behind, but his ghost comes back every hour to protect it from would-be thieves like you! If you're willing, daring, and smart enough, you just might be able to escape his haunting and grab his fortune. Book your adventure at Trapped Escape Game in Nashville or Pigeon Forge today.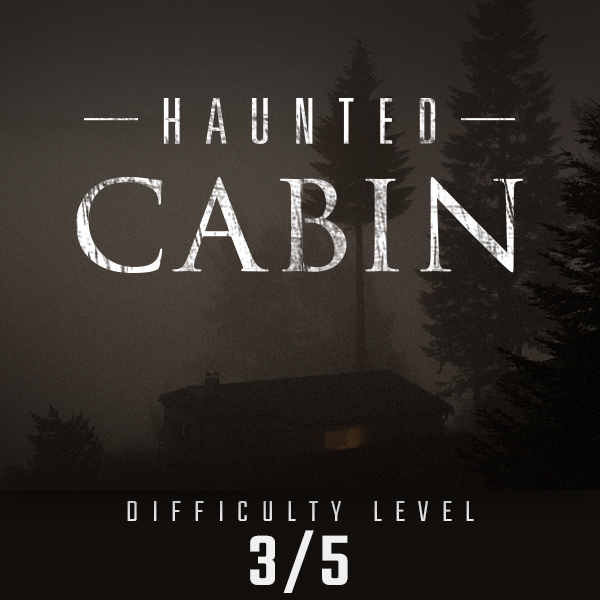 Haunted Cabin Escape Room in Pigeon Forge
Old man Ramsey may be long dead, but he's not gone — not by any means! In fact, his ghost comes back every hour to protect the moonshine recipe, still, and fortune that he left at his cabin. As a notorious moonshiner during Prohibition, he made a vast fortune from his product. If you think you'll be successful at looting his legacy, you'll have to get his secret recipe, his still, and his fortune before his ghost returns. Who knows? If you escape the Haunted Cabin, you just might become the next notorious moonshiner!
Trapped Escape Room in Tennessee
We provide a variety of themed escape rooms and varying levels of difficulty so that everyone can find an escape room to enjoy. Check out our five escape rooms:
Once you've found the right challenge for you, be sure to book your adventure at the location that is more convenient for you.
---
FIND THE RIGHT ROOM FOR YOU